The Principal Investigator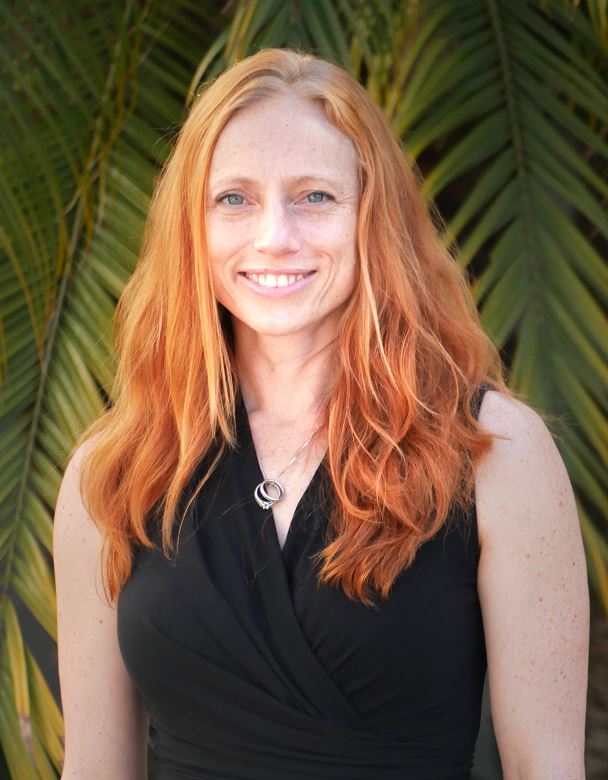 Erica is currently an assistant professor at San Diego State University. Her research focuses on mass spectrometry metabolomics of microbiomes, with a particular focus on the microbiome-gut-brain axis. The Forsberg lab is highly interdisciplinary and uses a combination of biology, analytical chemistry and bioinformatics to study the world of symbiotic relationships between microbes and their hosts. Currently the lab is working towards developing gut reactor models for studying cellular communication between the microbial communities inhabiting our guts, the gastrointestinal tract and how metabolites impact mood and behavior.
Although the lab has a strong focus on the gut microbiome, there is a focus on symbiosis in general and how microbiomes are associated with innate health on a systems-wide scale. This has brought about fruitful collaborations in understanding the health of our oceans and its inhabitants, particularly in the elasmobranch species and their skin microbiota.
Erica did a post-doctoral fellow at The Scripps Research Institute in La Jolla, CA, at the Center for Metabolomics and Mass Spectrometry, where she worked on global metabolomics on biological samples for the study of immunotherapy, Parkinson's disease and bacterial remediation of contaminated environmental sites, as well as mass spectrometry-based tissue imaging.
Her graduate career was spent at McMaster University in Hamilton, ON, Canada, developing high throughput screening assays for the identification of enzyme inhibitors in complex mixtures using tandem mass spectrometry. Here she gained valuable expertise in mass spectrometric method development, enzyme kinetics, silicon chemistry, secondary metabolite screening from natural product extracts, recombinant DNA technology, bacterial cell culture, protein expression and purification.
Graduate Students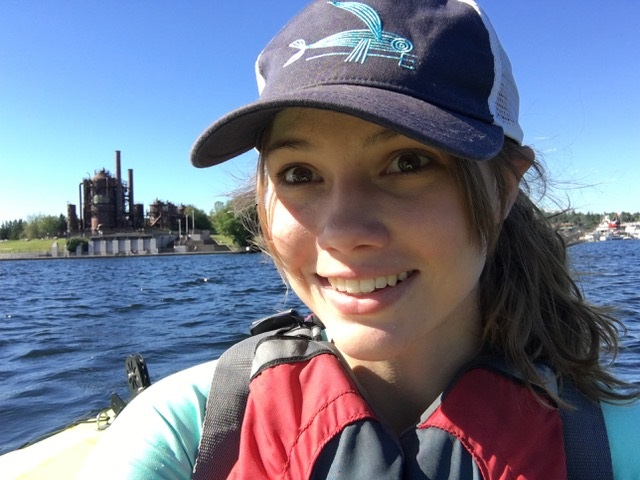 Asha Goodman graduated from San Diego State University with a BS in Cellular and Molecular Biology in 2016. She continued working at the Scripps Research Institute where she researched single-molecule protein interactions related to Alzheimer's disease until she moved to Seattle to continue advancing her career in the sciences. There she worked at the Fred Hutchinson Cancer Research Institute in a lab focused on prostate cancer. She is currently pursuing a PhD through the Joint Doctoral Program between UC San Diego and SDSU in Cell and Molecular Biology in both the Dinsdale and the Forsberg Lab researching shark health using metagenomics and mass spectrometry techniques.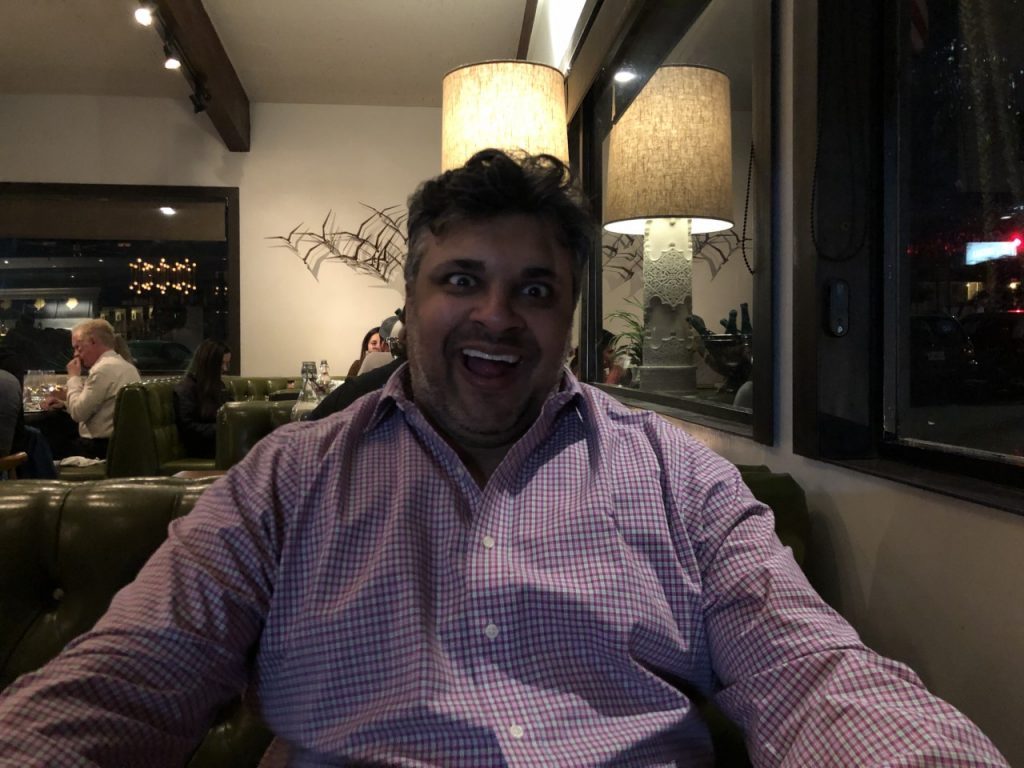 Brij Soni is currently a second year Master's student interested in identifying dysregulated neurotransmitters in the liver, gut and brains of mice whose behavior is consistent with alcohol use disorder. As a previous investigator of probiotic bacterial strains and their effect on the gut-brain axis, Brij is also a foodie who appreciates all restaurant recommendations. Although he calls Virginia home, he received his Associates in Science and Bachelor's of Science in North Carolina. He also takes full advantage of living in sunny San Diego and is a frequent participant in most, if not all, beach activities.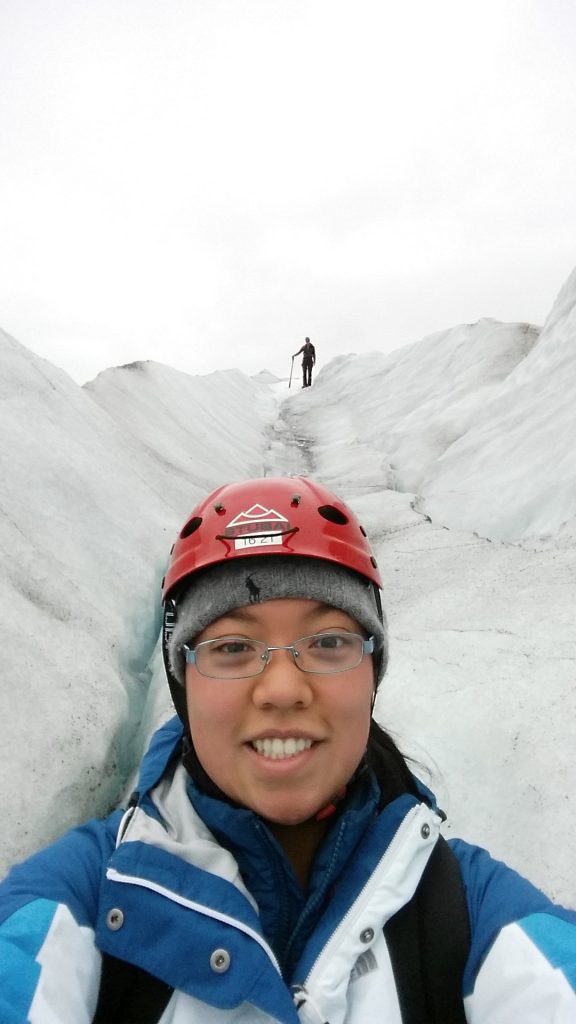 Ellen graduated from UC Santa Cruz with a B.S. in both Marine Biology and Chemistry. She then worked at Amgen Inc in Thousand Oaks, CA, helping assess data integrity of FDA regulated instruments as well as coding instrumentation methods into HPLCs, GCs and CEs at sites around the world. She is now a Joint Doctoral student studying the effects of bacteria-bacteria and human-bacteria communication on the composition of the human gut microbiome. Outside of lab, Ellen really likes finding peace and solitude in the great outdoors. She has been to 13 of the 59 U.S. National Parks and hopes to visit all of them in her lifetime.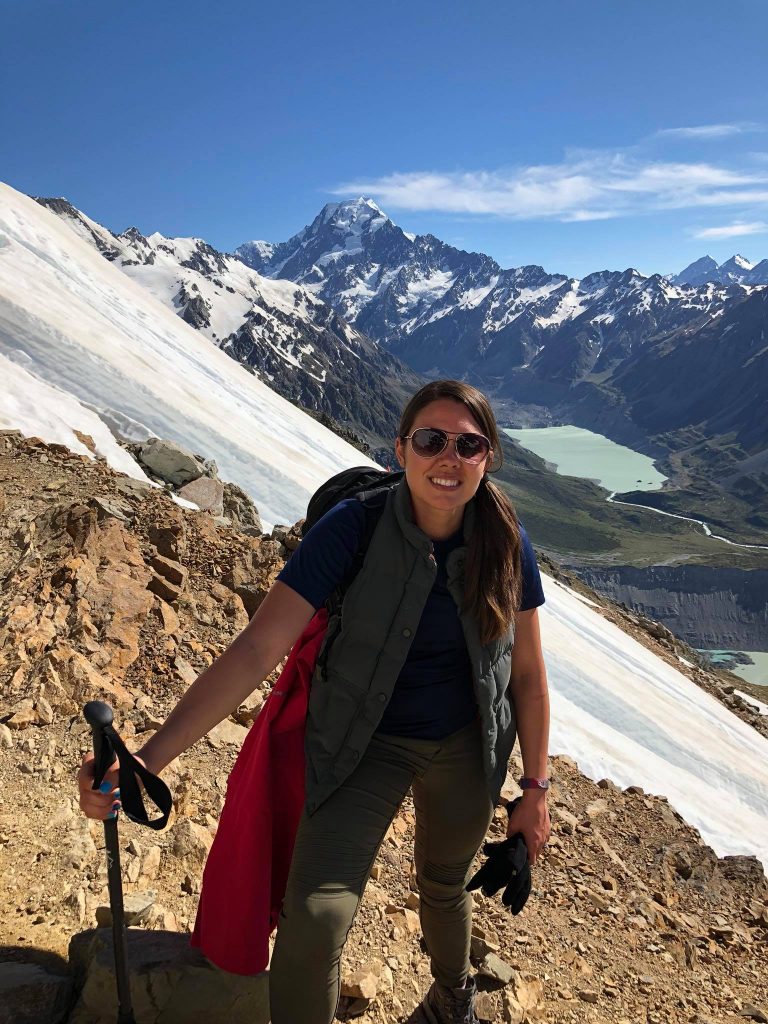 Candi Lambert graduated from Oakland University with a BS in Biochemistry in 2013. After working for a Plastipak Packaging Inc. Candi moved to California where she performed cell culture for Affymetrix eBioscience and ThermoFisher Scientific. She moved on to perform product development on the Celigo with Nexcelom and then came to San Diego State University for a Master's degree in Analytical Chemistry. She is currently working on an in vitro model of the gut/brain axis. When not doing chemistry, Candi spends time hiking and exploring San Diego with her husband, kids, and dog.
Research: Cracking the Gut/Brain Axis via Metabolite Identification in a Cell Culture Model
The gut/brain axis is a term used to describe the communication between the intestinal microbes and the host brain. This topic has been of keen interest due to massive amounts of data suggesting that host health can be regulated via enteric microbial populations. To our current knowledge, there is no successful in-vitro model of the intestinal environment that allows for the study of communication between individual microbial populations and the host cells without infection. The research being executed for this project involve developing a co-culture method for bacteria and colon epithelial cells which is evaluated primarily via metabolite identification on a QTOF Mass spectrometer using liquid chromatography separation.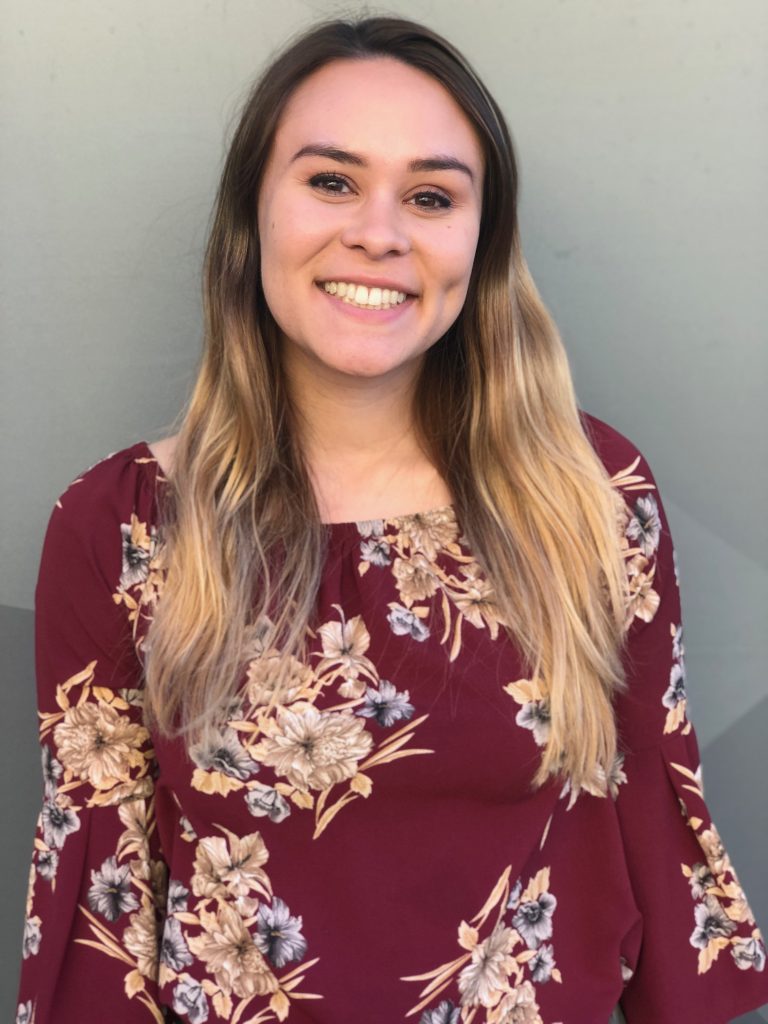 Myedith Damba graduated from San Diego State University with a BS in Biochemistry in 2018. Following her first research project developed during her undergrad, she is now a first-year graduate student in the chemistry department studying the interactions of oral contraceptives on the gut microbiome using untargeted mass spectrometry techniques. She is also trying to develop new methods to look at peptide hormones linked to digestive disorders. Outside of lab, you can find her reading at the beach or sleeping in.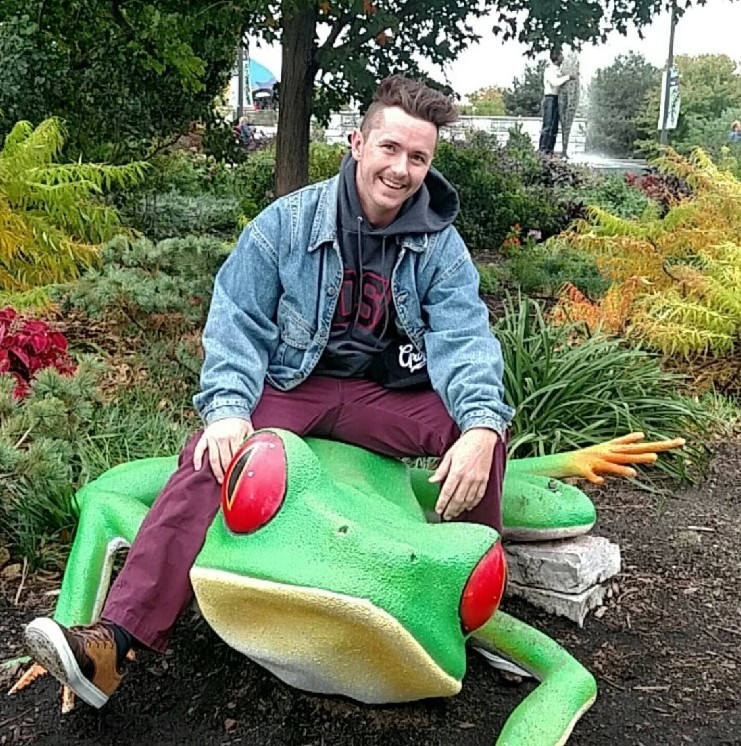 Matt Marney
Matt is a second year graduate student in the Bioinformatics program. He received a B.S. in Biochemistry at SDSU. Matt currently is working on a program to help link genomic data with metabolomic data for species with uncharacterized metabolic maps. Between his completion undergraduate degree and starting his graduate degree Matt took his talents to Florida and worked at the most magical place on earth, Walt Disney World.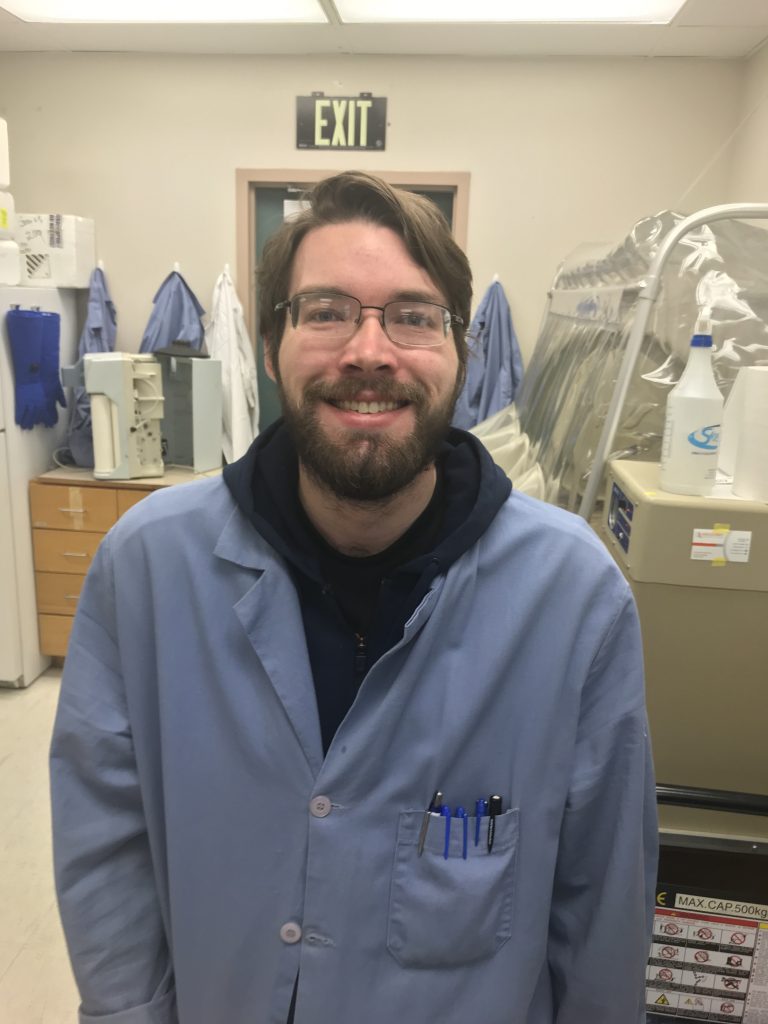 Zach Walters
Zach Walters is a second-year graduate student in the Bioinformatics and Medical Informatics program, previously obtaining a degree in Cell and Molecular Biology from Seattle University. While he claims to be working on a program to streamline the verification of metabolite identities in untargeted metabolomics studies, at this point he's just writing his thesis. If all goes well, he should graduate in Spring 2019.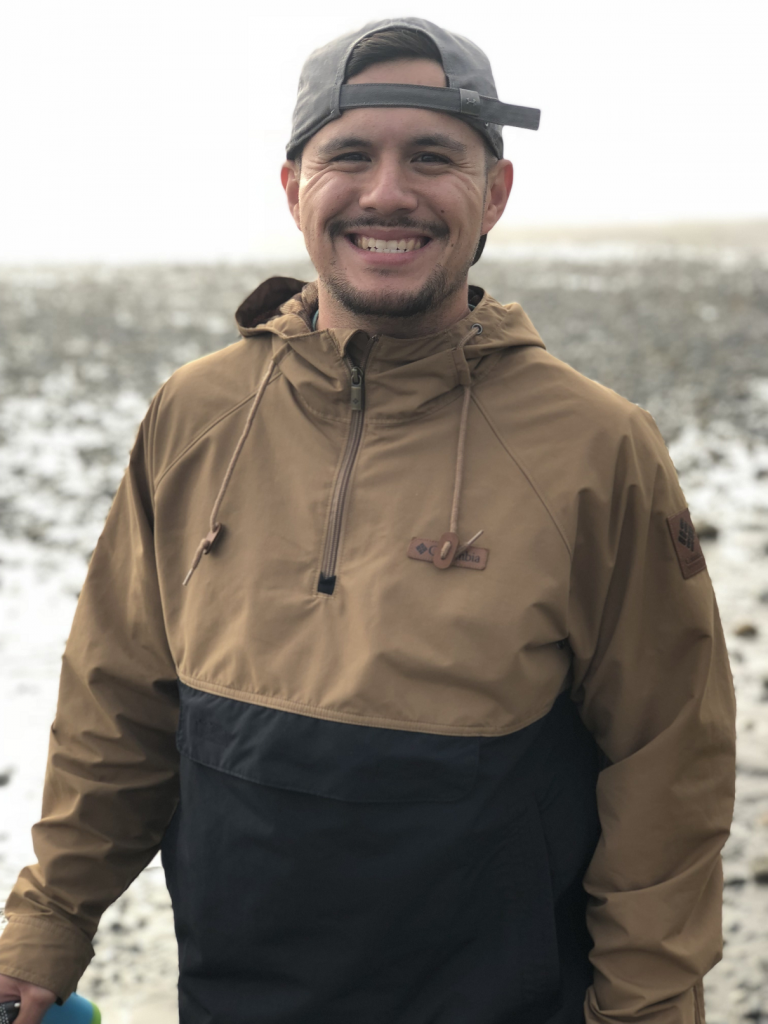 Allan is currently a first year student in the Bioinformatics program. After graduating from SDSU with his Biochemistry Degree, Allan worked in the industry for 4 years, where he learned how important the computational/informatics side of research is. He is now implementing machine learning approaches that will improve our data workflow. When not in lab, you can find Allan outside riding his motorcycle, hiking, or playing with his dog.
Undergraduate Students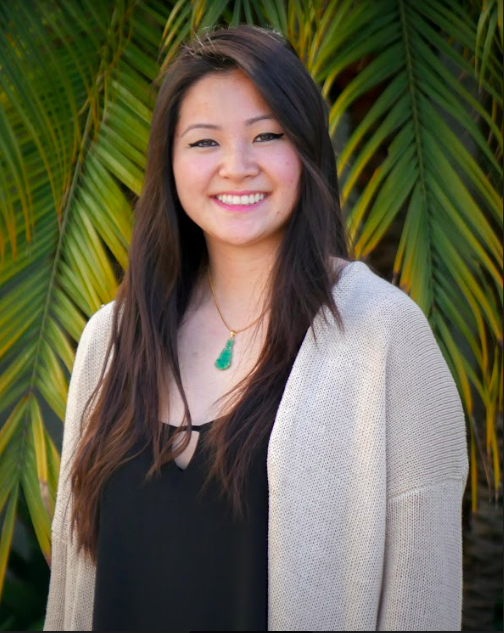 Nina has been part of the Initiative for Maximizing Student Development (IMSD) program since 2017, and is currently evaluating the effects of compounds related to cortisol produced by probiotics and bacterial strains found in the gut microbiome. Nina achieves this by performing untargeted mass spectrometry-based metabolomics on anaerobic cultures. This research aims to assist in determining dysregulated molecules and predict metabolic pathways mapped to this altered activity. She will begin her Masters of Engineering in Biopharmaceutical Processing at Keck Graduate Institute this fall of 2019.
Fun fact: She is a major foodie and enjoys going on adventures with friends.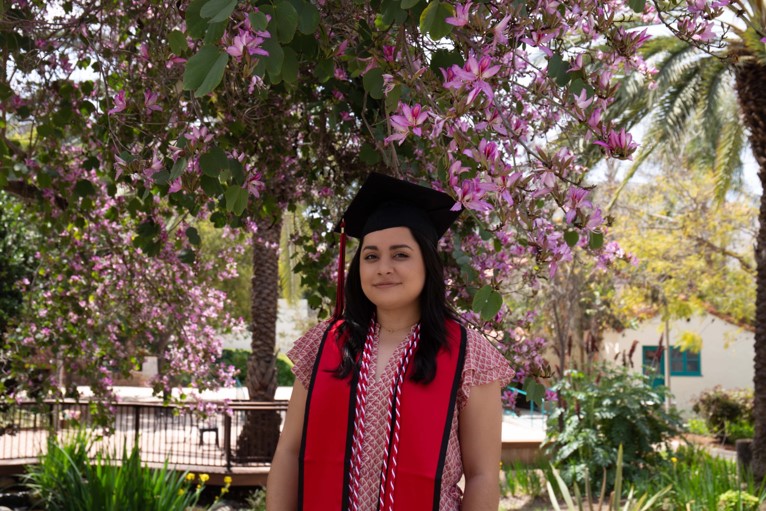 Elizabeth has been part of the California State University Louis Stokes Alliance for Minority Participation (CSU-LSAMP) program since 2018, and is working on the development of bioanalytical assays for the quantification of metabolites in mouse tissues. Elizabeth does this by first analyzing untargeted metabolomics data and focusing on key dysregulated metabolic pathways. Then targeted metabolomics is performed to achieve accurate concentrations of metabolites.
Outside of SDSU Elizabeth has accomplished two internships in the pharmaceutical research and development industry. After graduating with a B.S. in Biochemistry, she will be doing toxicology research in France and later pharmaceutical research with Pfizer.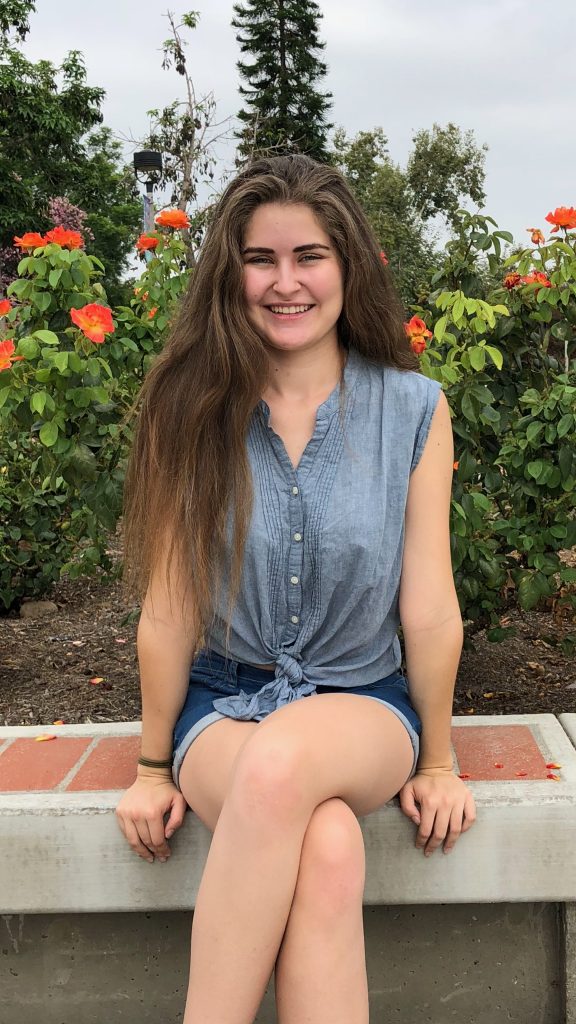 Heather Vettel
Heather is a fourth year biochemistry undergrad student here at San Diego's State. Currently she's focusing on LCMS to profile metabolic compounds using global metabolomics for the Alcohol Use Disorder project and Shark Health project. In her free time, you can find her eating food, or watching crime shows.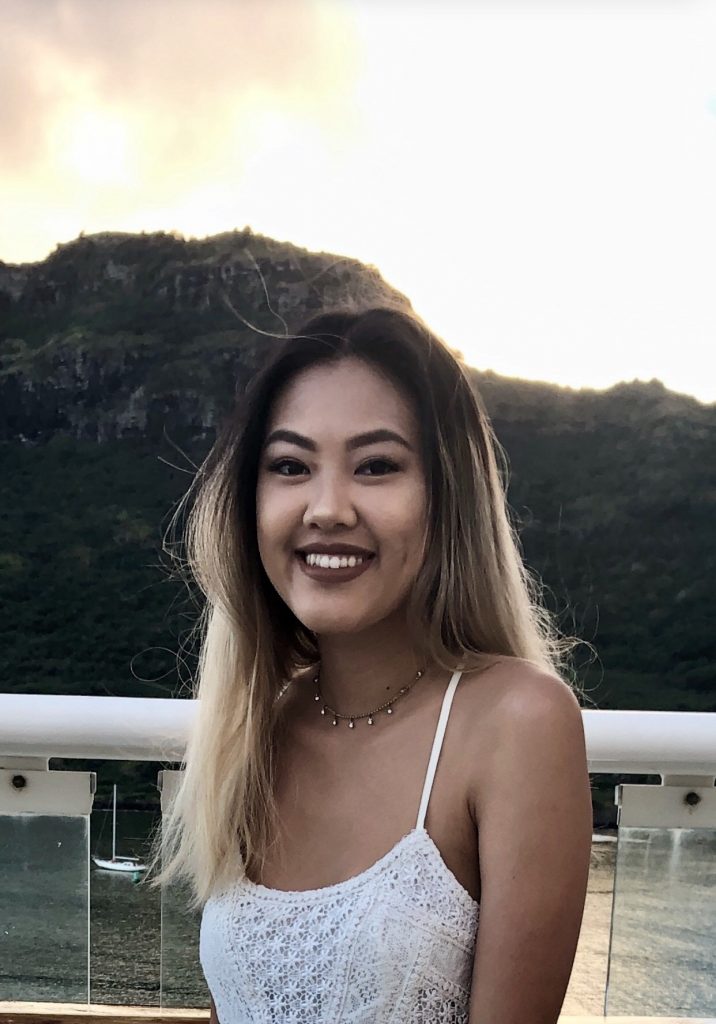 Ivy Nguyen
I am currently pursuing a B.S. in chemistry at San Diego State University. After graduating I am hoping to work in a research lab or attend grad school. I am currently working under Myedith and Nina, comparing interactions between cortisol and oral contraceptives on the gut microbiome. In my free time I like to travel with my family.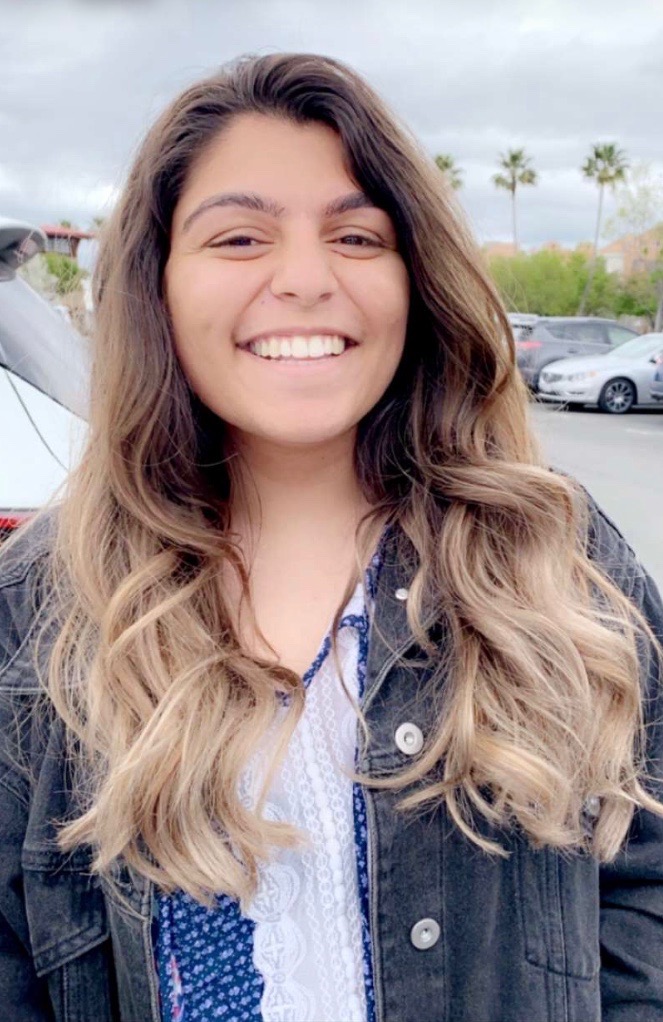 Mehak Dureja
My name is Mehak Dureja and I am a second year at SDSU. I am a Cellular and Molecular Biology Major and a Women's Studies minor. I am on the pre-med track and I hope to go into the medical field, more specifically into trauma surgery.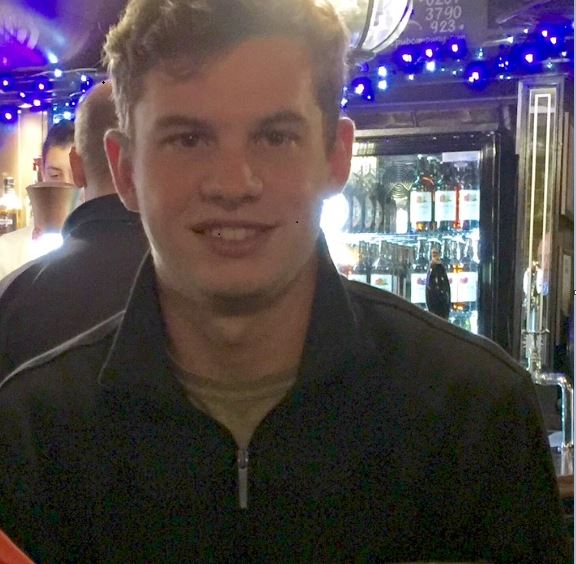 Colin Goswell